Sell your junk car in Orlando, FL with your local top cash auto buyer known as Buy Junk Cars Cash! We are state licensed, bonded and insured and will go almost anywhere to pickup your junk car and still offer free junk car removal. Take a second to view our quick and simple auto buying process.
Ask yourself a few questions. Do you have a disabled vehicle and refuse to keep pouring cash into your junk car? Are you trying to sell your salvage car for cash and are having a hard time getting an offer or any kind of interest? Don't ask yourself, "How am I going to
sell my used vehicle Orlando
?" Just call 407-568-6862 for quick cash quotes.
Are you willing to wait many more weeks or months for someone to buy your old car & trade your car for cash? Are you willing to take a risk with accepting an unknown persons check or money order? Don't stay stuck with that old scrap vehicle, just sell it to
We Buy Junk Cars Orlando
for fast money and quick service. Our office is available to buy and remove your junk vehicle daily and it only takes an hour or two depending on current traffic, time of day and location.
We pay cash for junk cars
and buy them in
Melbourne
, FL too! Call us for a complete list of cities we serve.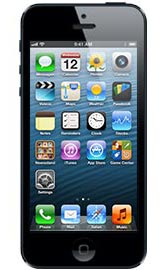 Getting some extra cash for the upcoming holidays is just one simple step away. Make the call to our local nearby junkyard at 407-568-6862 and get that free quote that you deserve. We accept, remove and buy any type of salvage car, old or new, rusted or burned and can accommodate your junk car removal needs accordingly.

BEWARE OF SCAMS
If it sounds too good to be true, it usually is
. Many illegitimate junk car buyers in Orlando will say they can offer you generous or unrealistic, extreme amounts of money for removal, however, upon arrival they will classify the vehicle as salvage, worthless, or say it has unseen frame damage and deduct hundreds of dollars from the payment amount. Be cautious if the amount they say they'll pay is way over market value.
Another way they persuade you is by offering tickets or cruises. Be sure you read all of the
fine print
before accepting these types of junk car removal deals. You may be asked to send money to unknown companies in order to be eligible and then you must wait weeks or months for the coupons. Save yourself the trouble, don't get caught in their web of lies.
Make sure you
call Buy Junk Cars Cash Orlando for experienced, rapid, and reliable vehicle appraisal and free removal
. We make offers by asking only a few key questions about your vehicle. Once we are able to get the scrap value, we offer you a price based on the weight of the vehicle and the demand of auto parts that are still in working condition.
Some used cars you sell to our junkyard may be running and driving, but if we have a large supply on hand of that specific kind of automobile, we are forced to crush the car and recycle the metal and other oils and gases. Space is very limited when you have thousands of cars lying around, waiting to be crushed.
Please remember to take off your license plate and remove any personal items, the vehicle will be getting crushed ASAP! We are not responsible for any items left in your vehicle after it is sold to our Auto Junkyard.


That is all it takes to sell your car to our company with or without legal documentation. Good job and please remember to verify any future junk vehicle prices with our free quote call center at 407-568-6862. We offer fast and free junk car removal in Orlando seven days a week and tow your old vehicle for free when you sell to our junkyard.