Open up your world to our superior junk car removal services for free.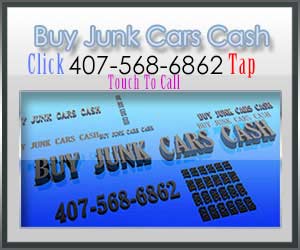 Read about our cash for old auto services and discover the benefits of
selling your junk car to Buy Junk Cars Cash
. Here's a few bonuses of working with us. We are open and buying scrap vehicles with cash 7 days a week. Our company buys and pays
guaranteed cash for cars in your area
. Also, you are going to get your scrap car bought , get cash & get it towed for free!
Most car recycling facilities pay for automobiles with checks, charge for towing and are only open a few days a week. We know you need a
dependable and professional junk car removal company
, that's the reason we buy junk cars every day & our customer service department is always on duty and ready to assist you and answer all of your vehicle salvage recycling related questions.
If you know your vehicle's year, make and model, then you already have
step one
completed. You may be surprised, but some people may not even know what kind of car have been driving for the past 10 years. The
second step
towards selling your auto is to verify if you have the vehicle title or registration and an ID.
Step three is easy
, just
call us at

407-568-6862
with this information and get your free quote in seconds! When we buy junk cars in Orlando & other local cities, we strictly pay cash with
SAME DAY PICKUP
, if you call us before 5pm. Get a strong offer to buy your vehicle in seconds! We are called Buy Junk Cars Cash because we bring you cash upon pickup.
Our free junk car removal quotes are very competitive and vary depending on your type of scrap or salvage automobile, the location, and what paperwork you hold.
By the way, selling your vehicle to We Buy Junk Cars Orlando ensures a rapid recovery service since our professionally trained truck drivers are stationed all over Melbourne, Kissimmee & nearby Central Florida. It would be in your best interest to work with the
most qualified junk car buyers
in your town, city or state.
You are not obligated to sell us your vehicle, so don't be nervous about it. We love giving out
free cash for junk car quotes
. Does your junk automobile need expensive and extensive engine repair? Is the check engine light on and is it running rough? Most of the older vehicles are not worth the extra money to repair.
Most likely, if you have to fix one thing, then there are another dozen things about to go bad that must require immediate & expensive repair or maintenance. These are words from over 30 years' experience with cars, trucks and vans diagnostics, and repair jobs. We buy scrap vehicles in Winter Park, Maitland, Winter Garden & Central Florida too.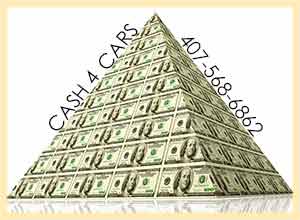 Ask yourself a few questions. Do you have a disabled vehicle and refuse to keep pouring cash into your junk car? Are you trying to sell your salvage car for cash and are having a hard time getting an offer or any kind of interest? Don't ask yourself, "How am I going to
sell my used vehicle Orlando
?" Just call 407-568-6862 for quick cash quotes.
Are you willing to wait many more weeks or months for someone to buy your old car & trade your car for cash? Are you willing to take a risk with accepting an unknown persons check or money order? Don't stay stuck with that old scrap vehicle, just sell it to
We Buy Junk Cars Orlando
for fast money and quick service. Our office is available to buy and remove your junk vehicle daily and it only takes an hour or two depending on current traffic, time of day and location.
We pay cash for junk cars
and buy them in
Melbourne
, FL too! Call us for a complete list of cities we serve.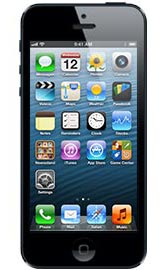 Getting some extra cash for the upcoming holidays is just one simple step away. Make the call to our local nearby junkyard at 407-568-6862 and get that free quote that you deserve. We accept, remove and buy any type of salvage car, old or new, rusted or burned and can accommodate your junk my car removal needs accordingly.


BEWARE OF SCAMS
If it sounds too good to be true, it usually is
. Many illegitimate junk car buyers in Orlando will say they can offer you generous or unrealistic, extreme amounts of money for removal, however, upon arrival they will classify the vehicle as salvage, worthless, or say it has unseen frame damage and deduct hundreds of dollars from the payment amount. Be cautious if the amount they say they'll pay is way over market value.
Another way they persuade you is by offering tickets or cruises. Be sure you read all of the
fine print
before accepting these types of junk car removal deals. You may be asked to send money to unknown companies in order to be eligible and then you must wait weeks or months for the coupons. Save yourself the trouble, don't get caught in their web of lies.
Make sure you
call Buy Junk Cars Cash Orlando for experienced, rapid, and reliable vehicle appraisal and free removal
. We make offers by asking only a few key questions about your vehicle. Once we are able to get the scrap value, we offer you a price based on the weight of the vehicle and the demand of auto parts that are still in working condition.
Some used cars you sell to our junkyard may be running and driving, but if we have a large supply on hand of that specific kind of automobile, we are forced to crush the car and recycle the metal and other oils and gases. Space is very limited when you have thousands of cars lying around.
We have helped over 150,000 satisfied customers...
with getting their vehicle recycled for more money in the past few years. Why? Because we know how to handle buying junk cars properly, professionally and politely. Get in the game and work with our reputable scrap auto removal & salvage vehicle recycling company.
Rest assured, you will be acquiring the most money for your junk car, truck or van with
no hassles, no fees and free towing
.
We are licensed and insured to recycle, dismantle, crush, sell & buy your junk cars for parts and scrap metal. We are also a Green Automobile Recycling facility recognized by the
EPA
.
Why choose us when selling your automobiles, trucks & vans in your area?
Prompt and professional burned, salvage, scrap or used vehicle removal with 1-2 hour free towing.
Only pays

CASH

for junk cars, we do not offer any other form of payment!
Can crush, dismantle & recycle scrap automobiles on premises which means more money to you.
Available 7 days and open every day of the year, business hours may vary.
We hold a strong relationship with the Florida State Department of Motor Vehicles.
Recycles good used auto parts to help people fix their cars at a huge discount and get them back on the road.
Gives back to the community in many ways, such as helping low income families with food & water.
NO Title